Deck construction and additions
Decks are versatile home additions where you can entertain guests or simply escape outdoors for a moment of solitude. There's nothing quite like a barbecue deck party with family and friends. If you've been wanting a new deck or to improve your existing deck, we can help. We offer:
Construction. We'll help plan and build you a beautiful deck.
Additions. If you have a smaller or unfinished deck, we will make the necessary additions to make it perfect for you.
Staining and finishing. Has your deck seen better days? We can stain or refinish it so it looks as good as new.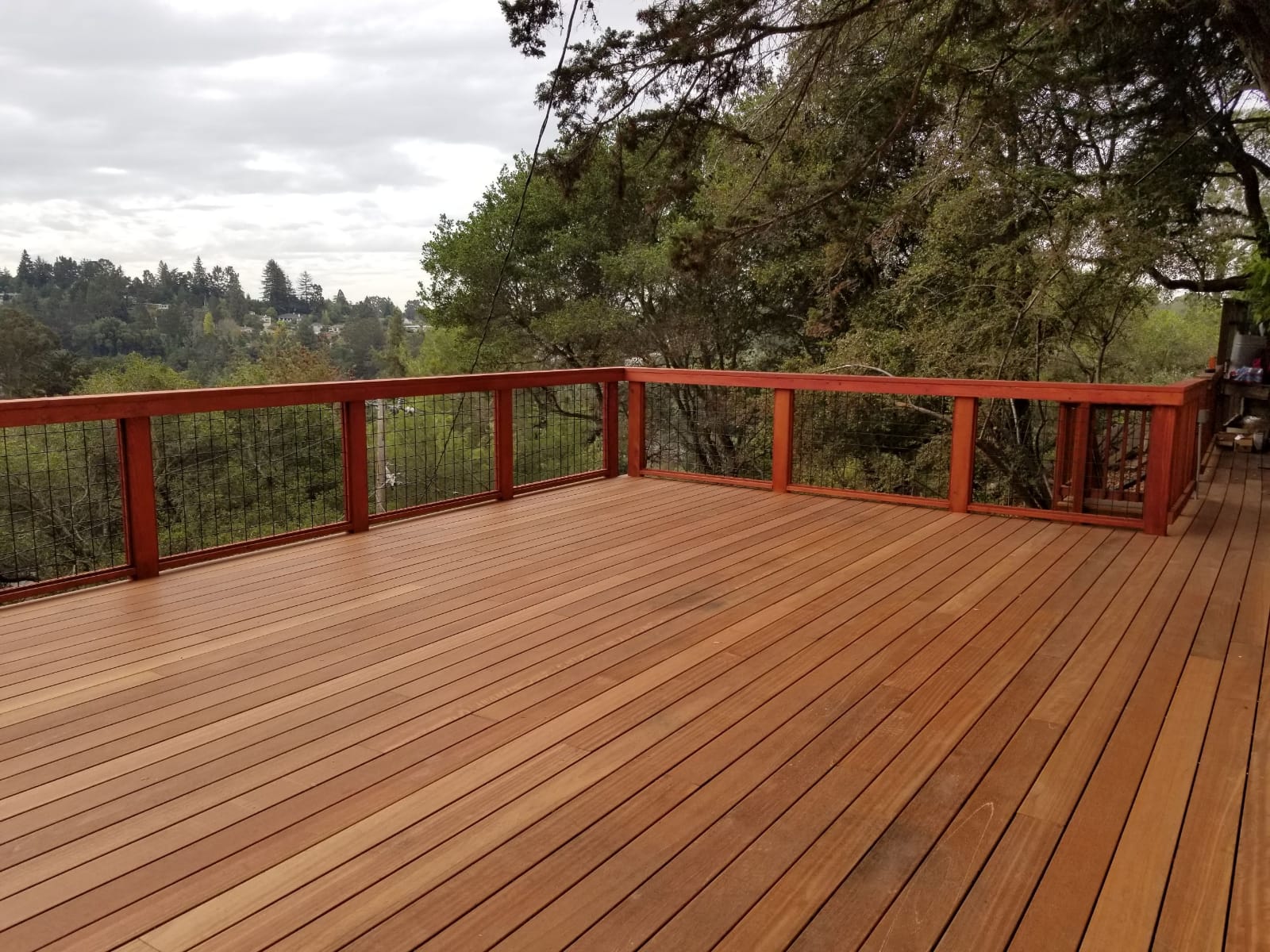 Get the most out of your property. If you've dreamt of weekend grill sessions outside while watching the big game, or just want extra space where you and some friends can discuss the issues of the day over a bottle of wine, there's no place quite like your very own deck. Enjoy the fantastic weather that Northern California offers the majority of the time. For the colder months, we can add in space heaters, hot tubs and more so that you utilize your investment all year round. Contact us today to see how your life can be improved from a nice deck.