Transform your older outdated kitchen into one of your favorite areas in the home. We offer full remodeling services, including:
Countertop installation. Upgrade to beautiful, more durable countertops.
Cabinet replacement. Cabinets attract the most attention in the kitchen, so you'll want to be proud of them.
Appliance installation.  We'll install ranges, dishwashers, integrated water filtration systems or whatever else you need.
Interior painting. Choose a color that speaks to you and we'll ensure an even, professional paint job.
New sinks or faucets. Often forgotten, you can turn your sinks and faucets into centerpieces of your kitchen.
Complete re-designs and additions.  We can install islands, new trim, tile, or completely re-design the flow of your kitchen.
And more!
With our craftsmanship and expertise, the kitchen of your dreams is within reach.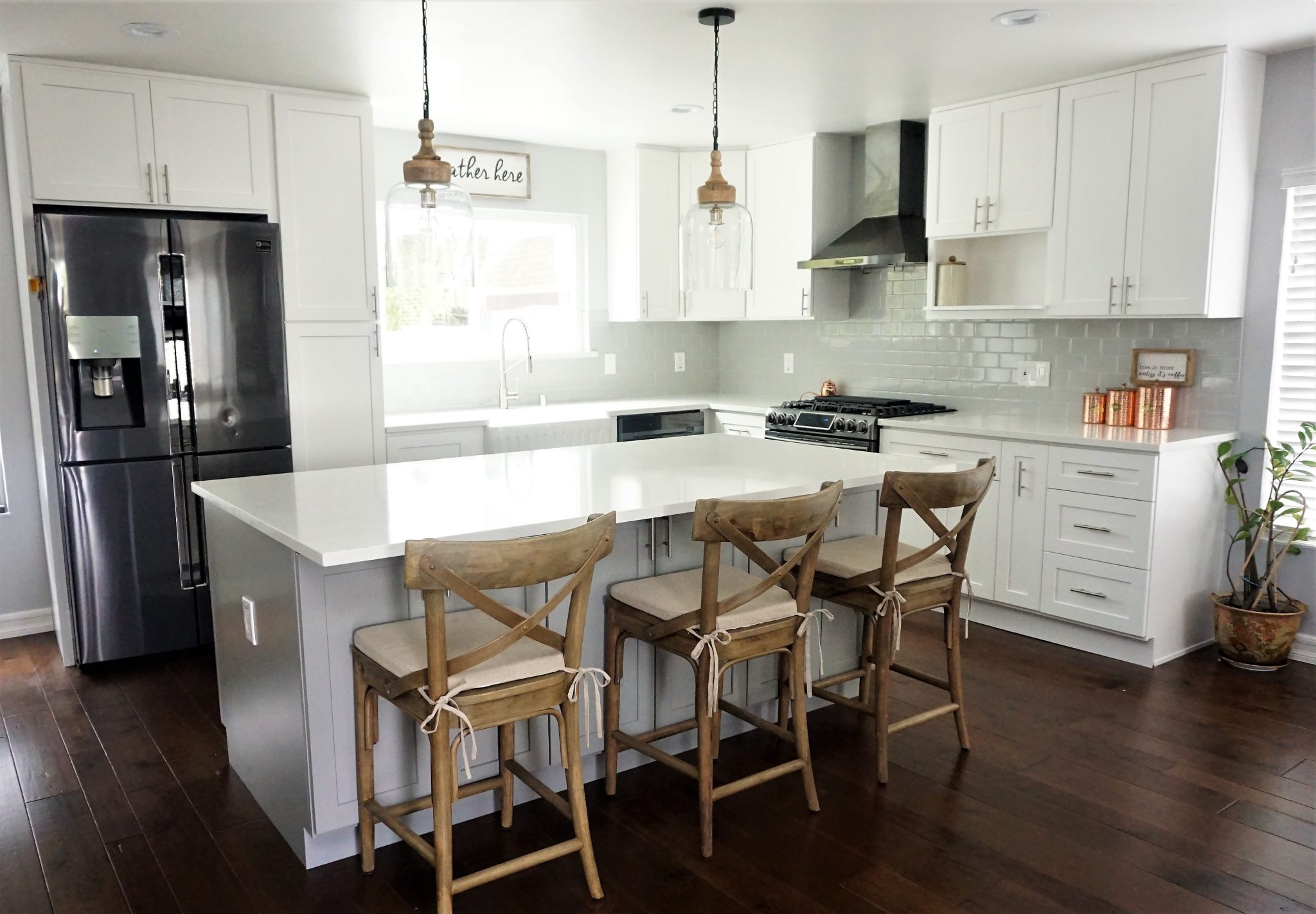 More Than a Place to Cook
The kitchen isn't just a place where you make your meals. Traditionally, it's a communal place where you can bond with friends and family. Discuss your day, share your knowledge, teach your children about the importance of food. If you aren't happy with your current kitchen environment, we can help make it a place you want to be. Have you always wanted an island for quick, easy meals? A breakfast nook perhaps? New cabinets or countertops? With over 45 years of combined construction and remodeling experience, a job well done is guaranteed. Contact us today to discuss your options and get the elegant kitchen you deserve.